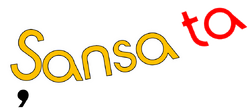 Șansa ta is the official national selection of Moldova in North Vision Song Contest since the sixth edition of it. TRM wants to organize this National Selection for every edition, having Fantasifestivalen as example.
Origin
Șansa ta is based on other National Selections of Eurovision Song Contest and North Vision Song Contest.
Selection process
Currently, the selection process will remain for every edition. The artists have to register themselves for Șansa ta, and a jury made up by 10 professional artists from Moldova and sometimes Romania.
Artists
There are 11 artists in each edition. TRM has made a special idea for their National Selections. There are 3 groups, who have all the same chances: Moldovians, Romanians and the Foreign act:
While 5 participaters are from Moldova, the other 5 are from Romania. Also, there is one Foreign act, who tries to participate for Moldova while they have no real chances in their own country or are from abroad.
Songs
Any language is allowed to sing in the National Selection, the most used languages are Moldovian/Romanian and English.
Hosting
Currently, every edition of Șansa ta is held at the Palatul Național in Chisinau. With the building of a new arena in Chisinau, Șansa ta will probably be aired from here.
Every show, there are many languages used. Besides Romanian/Moldavian and English, which are the main languages in the Selection, there are also a few sentences on French, German and the language of the current host country (if not used already).
Voting
Every broadcaster of the NBU can apply to create a jury which creates the votes, which is currently maximized for 20 countries, including Moldova. Romania and Ukraine, being the neighbours of Moldova, always have priority over the other country, so if Romania wants to be in the jury but already 20 countries are about to vote, the latest country has to retreat for Romania.
Juries can vote with 1, 2, 3, 4, 5, 6, 7, 8, 10 and 12 Points, giving 0 Points to one song. The song with the most points is the winner of Șansa ta.
Winners
| Edition | Artist | Song | Translation | NVSC | Place |
| --- | --- | --- | --- | --- | --- |
| #1 | TBD | TBD | - | #06 | TBA |
Ad blocker interference detected!
Wikia is a free-to-use site that makes money from advertising. We have a modified experience for viewers using ad blockers

Wikia is not accessible if you've made further modifications. Remove the custom ad blocker rule(s) and the page will load as expected.