Georgia took part in the fourth edition of the North Vision Song Contest which was hosted in Gothenburg, Sweden. The country was represented by Anri Jokhadze with the song "I". The entry was selected via an internal selection.
Internal Selection
At Northvision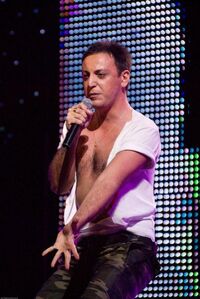 At the allocation drawn, Georgia was drawn to perform in the first half of the first semi-final. Georgia performed sixth in the semi-final.
Tamta could not qualify with "With Love". The song ended up 11th in the semifinal with 67 points.
Voting
Table key
    

Winner – Georgia gave points to a winning song

    

Second place – Georgia gave points to a runner-up song

    

Third place – Georgia gave points to a third place song

    

Qualified – Georgia gave points to a song that was a qualifier

    

Non-qualified – Georgia gave points to a song that was not a qualifier