In It To Win It 3

Dates
Host
Presenter(s)
Fearne Cotton, Emma Willis, Tess Daly & Mel Giedroyc
Broadcaster
BBC
Voting
Entries
TBC
System
Jury
In It To Win It
◄ 2 4 ►

In It To Win It 3 is the third version of the second formatted National Selection for the United Kingdom.
The contest will take place in London, United Kingdom.
The selection process for artists began in January 2016. Some of the artists also made an application for the second edition of the country's national selection but there were no spaces available. The BBC have plans similar to the second edition to not have singer of English heritage, but from all parts of backgrounds within the United Kingdom.
They have also stated they wish to look for artists who are more unknown or uncommon within the music industry in the country.
Venue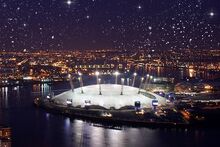 02 Arena
Capacity: 20,000 (Seated)
Participants
| # | Artist | Song | Language |
| --- | --- | --- | --- |
| 1 | Daisy Victoria | Pain Of Dancers | English |
| 2 | Girli | So You Think You Can Fuck With Me Do Ya | English |
| 3 | Jazz Mino | Superwoman | English |
| 4 | Florrie | Real Love | English |
| 5 | Sundara Karma | A Young Understanding | English |
| 6 | Shannon Williams | Why Why [왜요왜요] | Korean |
| 7 | RIVRS | Friend Lover | English |
| 8 | CHVRCHES | Clearest Blue | English |
| 9 | Vaults | Midnight River | English |
| 10 | Lauren Aquilina | Low | English |
| 11 | Birdy | Wild Horses | English |
Foreign Commonwealth Act
| Country | Artist | Song | Language |
| --- | --- | --- | --- |
| Canada | Allie X | Sanctuary | English |
Grand Final
| # | Artist | Song | Place | Points |
| --- | --- | --- | --- | --- |
| 1 | Daisy Victoria | Pain Of Dancers | 9th | 101 |
| 2 | Girli | So You Think You Can Fuck With Me Do Ya | 12th | 60 |
| 3 | Jazz Mino | Superwoman | 10th | 86 |
| 4 | Florrie | Real Love | 1st | 232 |
| 5 | Sundara Karma | A Young Understanding | 11th | 69 |
| 6 | Shannon Williams | Why Why [왜요왜요] | 8th | 124 |
| 7 | RIVRS | Friend Lover | 7th | 131 |
| 8 | CHVRCHES | Clearest Blue | 5th | 153 |
| 9 | Vaults | Midnight River | 6th | 152 |
| 10 | Allie X | Sanctuary | 4th | 166 |
| 11 | Lauren Aquilina | Low | 2nd | 212 |
| 12 | Birdy | Wild Horses | 3rd | 195 |