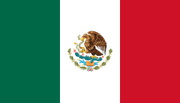 The Mexican Delegations News and Poll Results from the broadcaster Televisa
NEWS
On May 17th 2014 Televisa were granted NBU Associate Broadcaster Membership.
On May 18th Televisa said that they were going to broadcast all Semi Finals and Finals of NVSC #08
On May 13th The draw for which country would be in charge for the OGAN Second Chance round "Rest of the World" entry. United States were drawn to be in charge. Mexico were in second place in the draw.
Polls
NVSC #08
Semi-final 1:
Semi-final 2:
| Country | Jury 1 | Jury 2 | Jury 3 | Televote | Overall Total | Final Rank |
| --- | --- | --- | --- | --- | --- | --- |
| Andorra | 12 | 9 | 5 | 14 | 40 | 11 |
| Luxembourg | 2 | 8 | 7 | 3 | 20 | 2 |
| Israel | 19 | 17 | 15 | 20 | 71 | 18 |
| Slovakia | 10 | 7 | 9 | 9 | 35 | 8 |
| Croatia | 17 | 12 | 18 | 13 | 60 | 6 |
| Germany | 4 | 10 | 8 | 15 | 37 | 9 |
| Spain | 1 | 4 | 11 | 4 | 20 | 3 |
| Algeria | 9 | 18 | 10 | 12 | 49 | 14 |
| Liechtenstein | 7 | 3 | 4 | 10 | 24 | 4 |
| Italy | 6 | 5 | 1 | 6 | 18 | 1 |
| Lebanon | 5 | 16 | 17 | 11 | 49 | 15 |
| Sweden | 8 | 14 | 3 | 8 | 33 | 7 |
| Moldova | 11 | 6 | 13 | 1 | 31 | 5 |
| Russia | 18 | 18 | 19 | 16 | 71 | 19 |
| Montenegro | 16 | 2 | 12 | 17 | 47 | 13 |
| Bulgaria | 3 | 13 | 18 | 7 | 41 | 12 |
| Iceland | 13 | 11 | 2 | 5 | 31 | 6 |
| Finland | 14 | 19 | 14 | 18 | 65 | 17 |
| Lithuania | 15 | 15 | 6 | 2 | 38 | 10 |
| Morocco | 20 | 20 | 20 | 19 | 79 | 20 |