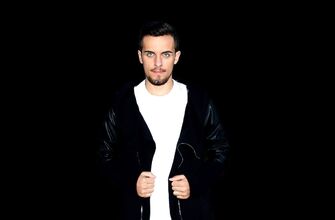 ROD (Rodolf Byku) is a pop/club-based singer, born August 22nd 1996 in Durres, Albania. Rod started his career already at age 8. He participated in festivals in and around his home country and entered singing contests, scoring good placements including winning.
Music career
In 2010 Rod won 1st place in "The Sounds of Adriatic" in Durres. The year after he was awarded with 1st place in festivals of Kavaja, Gjirokastra and Saranda. His biggest win was in the Children's Festival of Kosovo, in which there were participants from all balkan countries.
In 2013 Rodolf participated in the first edition of "X Factor Albania" in which he went on to the bootcamp phase.

In 2015 Rod was, via Periscope, chosen to record the official song of Global Meditation Scope (GlobalMeditationScope.com) and found fans in different parts of the world. He began a collaboration with Swedish C.O.Music and the songwriting team Soundstreamers (Oscarsson/Sonnvik) and started working on music in the Swedish based studio.
In 2016 Rod participated in the 5th edition of "The Voice of Albania". His audition was a huge succes, Rod turned all four chairs! His great experience on The Voice ended during the battles.
In April 2016 he's first single "Light It Up" featuring Soundstreamers was released and now Rod has landed a record deal and looks forward to several releases during 2016.
Discography
Singles
Eligible to participate for