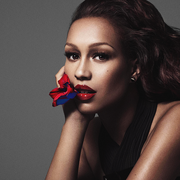 Rebecca Caroline Ferguson (born 21 July 1986) is a British singer/songwriter. She came to prominence in 2010 when she became the runner-up of the 7th Series of The X Factor UK.
Musical Influences
Ferguson has said that she is inspired by Aretha Franklin, Nina Simone and Kings of Leon, to name a few.
Discography
Heaven (2011)
Freedom (2013)
Ad blocker interference detected!
Wikia is a free-to-use site that makes money from advertising. We have a modified experience for viewers using ad blockers

Wikia is not accessible if you've made further modifications. Remove the custom ad blocker rule(s) and the page will load as expected.