"Stay" is a song by Latvian singer Samanta Tīna. It was chosen to represent Latvia in the North Vision Song Contest 7 in the United Kingdom.
Charts
Chart (2014)
Peak
position
Denmark (DL Charts)
31
Sweden (Aqua Charts)
10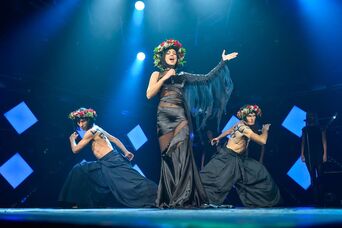 Latvia
in the North Vision Song Contest
(Note: Entries scored out are when Latvia did not compete since their debut)
Ad blocker interference detected!
Wikia is a free-to-use site that makes money from advertising. We have a modified experience for viewers using ad blockers

Wikia is not accessible if you've made further modifications. Remove the custom ad blocker rule(s) and the page will load as expected.